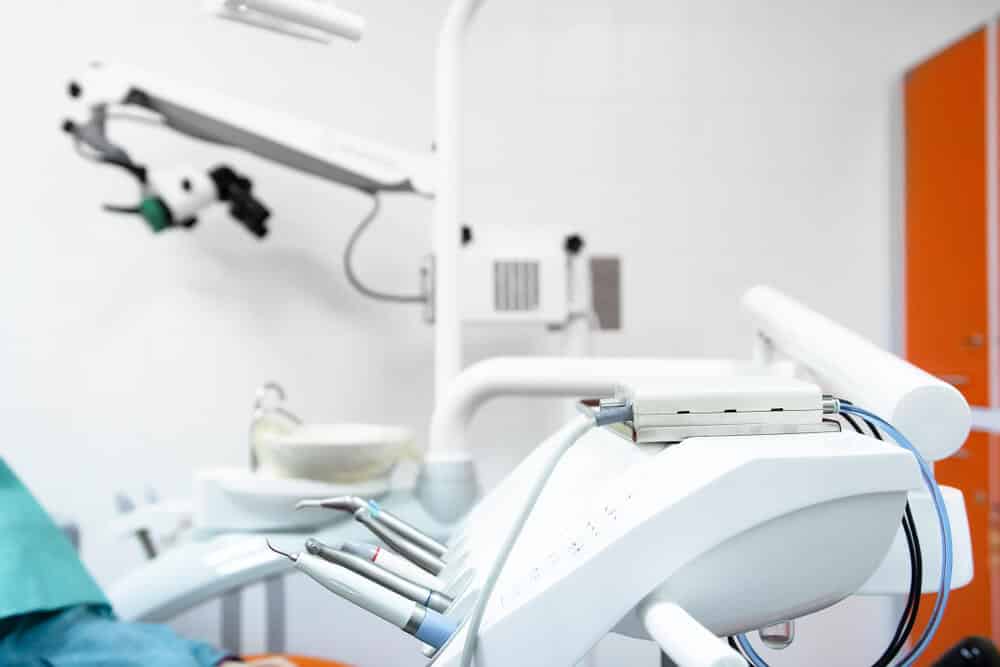 At Summer Creek Dental, we strive to bring our patients the very best in dental technology. Our highly experienced team of dentists, Dr. Tammie Thibodeaux, Dr. Katherine Price, and Dr. Samer Dar are dedicated to providing our patients with the most advanced, state-of-the-art services. Our commitment to dental technology has earned us the distinction of being the leading dental practice in Humble, Texas.
Why We Invest in the Latest Dental Technology
We are proud to offer our patients the very latest in dental technology. Our office is equipped with the most advanced laser dentistry technology available. This cutting-edge technology enables us to perform a variety of treatments, such as gum surgery, and even cosmetic procedures, with minimal discomfort and maximum accuracy.
At Summer Creek Dental, we understand that dental technology isn't just about the latest equipment. It's also about providing our patients with the highest level of care and comfort. Our team of dentists utilizes the latest techniques in pain management, so our patients can rest assured that their visit to the office will be pleasant and comfortable.
Our Dental Technology
Our team of dentists are experienced in a wide range of dental technology. We use the latest digital x-ray equipment, which allows us to diagnose and treat dental conditions quickly and accurately. We also offer the latest intraoral scanning technology to capture detailed images of the teeth and gums with precision and clarity. This technology also helps us create personalized treatment plans for our patients, tailored to their needs. Some of our other technology includes:
3D Imaging
Dental 3D imaging is a revolutionary technology that allows dentists to get a detailed look at a patient's teeth, gums, and mouth structure in three dimensions. The technology uses unique cameras and software to create a 3D map of your mouth, which we can use to make more accurate diagnoses and treatment plans.
Dental 3D imaging provides an incredibly detailed look at a patient's mouth, including the position of teeth, bone structure, and soft tissue. This 3D image allows our dentists to make more precise diagnoses and treatment plans, which can help to reduce the risk of complications or misdiagnosis. The technology also helps us visualize a patient's mouth before treatment to plan the best course of action.
The technology also helps to reduce the amount of radiation exposure for patients. Traditional X-rays use radiation to create images, while 3D imaging systems use lasers to create the images. This means that patients are exposed to less radiation than traditional X-rays, making 3D imaging a much safer option.
Prime 3D Printer
Dental Prime Printer is a revolutionary 3-D printing technology revolutionizing the dental industry. With this technology, our dentists can now create custom dental implants and prosthetics tailored to the exact size and shape of the patient's mouth. This technology can improve the quality of treatment and the overall patient experience.
Dental 3D printers are becoming increasingly popular in the dental industry due to their numerous benefits to dentists and patients. These printers use computer-aided design (CAD) and computer-aided manufacturing (CAM) to create precise models of teeth and other dental parts quickly and accurately. With these models, dentists can create custom-fitted crowns, bridges, and other restoration components that fit perfectly and look natural. The technology also offers precise replication of parts, which can produce multiple copies of the same restoration for the same patient or different patients.
The use of 3D printing in dentistry also helps reduce costs and time. Traditional dental restoration methods can be expensive and time-consuming. However, 3D printing can accomplish the same tasks in a fraction of the time. The technology also allows for more precise planning and accuracy, as dentists can view the model before it is printed, ensuring that the restoration is of the highest quality. Additionally, 3D printing can create restorations faster than traditional methods, which can help save time in the dental office and reduce patient wait times.
In-Office Mill
This milling machine allows dentists to create dental restorations, such as crowns and bridges, right in our office. The mill eliminates the need to send patients' impressions to an outside lab, meaning patients can receive their dental restorations much faster.
Another benefit of dental in-office milling is that it allows our dentists to provide more accurate and customized treatments to the patient. This benefit is because the milling machine can create restorations from a digital 3D model of the patient's teeth. This 3D model can be created using a digital scanner and allows for a much more precise and detailed restoration than what was possible with traditional methods.
Overall, dental in-office milling is a revolutionary technology transforming how our dentists treat our patients. It allows for faster, more accurate, and more aesthetic treatments, all while reducing the cost of treatment. This mill makes it an excellent option for our dentists and patients.
Dental Technology in Humble
Our team of dentists is committed to providing our patients with the greatest dental technology in Humble, Texas. We strive to stay up-to-date on the latest advances in dental technology, so we can continue to provide our patients with the best dental care. We are proud to be the leading dental practice in Humble, Texas, and we look forward to continuing to provide our patients with the best in dental technology for many years to come.