Summer Creek Dental Humble, Texas
What Is General Dentistry?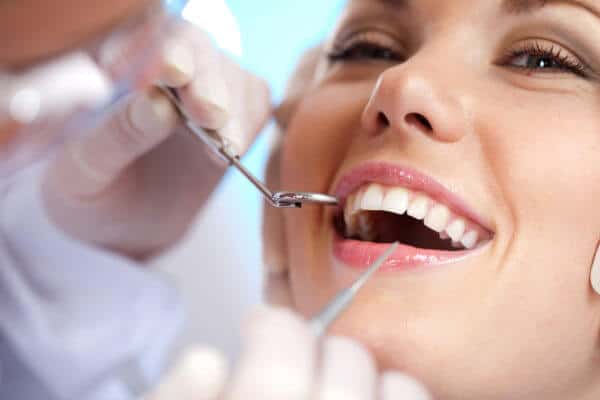 General dentistry can be briefly described as the area of average, recurring and common dentistry techniques and procedures that most patients are likely to be familiar with. General dentistry includes the evaluation and diagnosis of mouth issues, prevention techniques and treatment options for a range of diseases and disorders.
If you have ever booked in for a scale and polish, a filling, or even had your own unique set of dentures fitted, then this will all likely fall under the net of general dentistry. A large proportion of dental school graduates begin their career practicing general dentistry post-graduation, progressing to other specialized fields after gaining years of experience. 
What Are The Benefits Of General Dentistry?
The benefits of general dentistry span far and wide, as making an effort to prevent the onset of various oral hygiene conditions can increase your chances of maintaining a strong set of teeth as well as a healthy mouth overall for years to come. General dentists have a vast knowledge base that covers a variety of different topics and procedures, allowing us to provide you with the ideal solution to any worries you may have regarding your teeth, gums or mouth. Making an effort to treat problems as soon as you identify symptoms will ensure you do not have to go through the pain and discomfort that is associated with more serious matters that will no doubt progress without intervention, so regularly booking in at our dental practice in Humble, Texas will no doubt cut your chances of experiencing severe oral health issues. 
What General Dentistry Procedures Do We Offer? 
Preventive Services
Advice and support regarding the maintenance of positive oral health, reducing the chances of disease and its impact on your mouth. Access to exams (including x-rays) as well as professional teeth cleaning procedures. A good general dentist will offer in depth instructions that help to improve your oral hygiene routine at home, additionally recommending beneficial preventive treatments lik sealants. 
Restorative Services
Upon diagnosis, your general dentist will make sure you can access efficient treatment. Common dental procedures include removing tooth decay, installing fillings and providing solutions for chipped or missing teeth that are affecting your quality of life. General dentists often diagnose and treat tooth pain and periodontal disease, even assisting with fitting a set of dentures. More advanced treatments like root canal therapy are also available for those who need them. 
Cosmetic Procedures
Achieve the perfect pearly white smile you dream of using cosmetic procedures, such as teeth whitening that can rid stains and porcelain veneers that replace your old teeth, often lasting upwards of 10-15 years. 
Overall Health Concerns 
Certain dental issues suggest health concerns elsewhere in the body – your general dentist can spot these warning signs. If left untreated, oral infections worsen diabetes, increase the likelihood of cardiovascular disease, and can even cause complications for those who are pregnant. Additionally, general dentists can offer nutritional guidance and support to quit smoking.