Dental Crowns in Humble, TX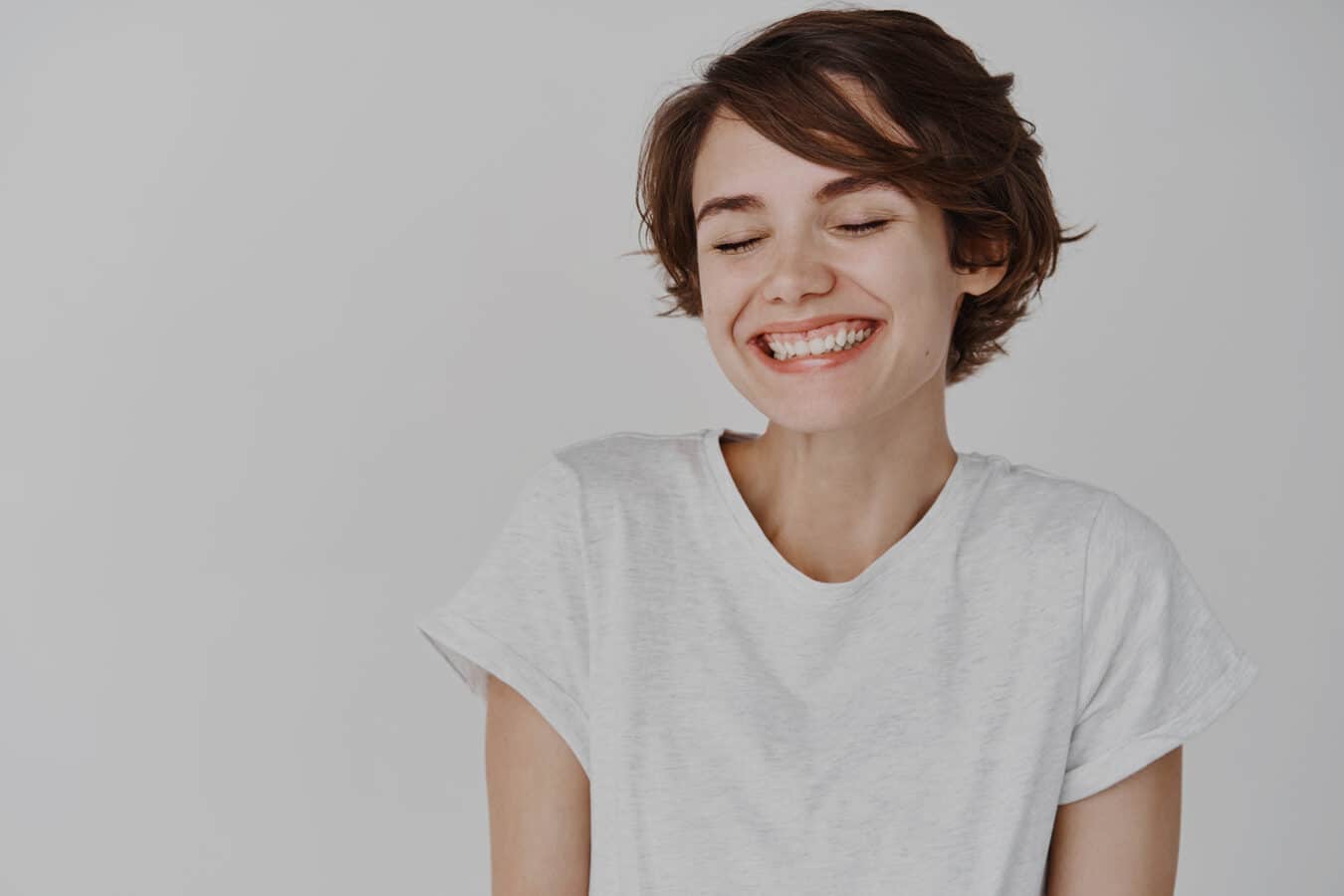 Dentistry is an art as well as a science; dental crowns offer a perfect example of this. A dental crown or "cap" is a covering that fits over a damaged, decayed or unattractive tooth. It can even replace a tooth entirely as part of dental bridgework. A crown completely covers a tooth above the gum line.
This is in contrast to a dental veneer, which only covers a tooth's front surface and needs natural tooth structure to support it. Therefore, if a tooth is missing a significant amount of structure above the gum line, a crown would be the restoration of choice.
Crowns strengthen damaged teeth, allowing them to function normally again. When crafted from today's high-tech porcelains (dental ceramics), crowns are virtually indistinguishable from natural teeth. They can even be designed to improve upon a tooth's original appearance. There are other materials besides porcelain that we can use to make dental crowns, depending on what qualities are most important. For durability, cast gold can't be beaten. However, this is not always the most aesthetic choice – especially towards the front of the mouth. Other possibilities include porcelain-fused-to-metal crowns (PFM), which have a metal interior for strength and a porcelain exterior for a more natural appearance, and all-porcelain crowns with zirconium, representing the strongest ceramic. We would be happy to discuss the pros and cons of these various options with you.
Crowning or capping a tooth will usually take two to three visits. This is to guarantee that the crown is seated and sealed correctly so you won't have to worry about it again.
Are you looking for Dental Crowns in Humble TX or Dental Crowns Atascocita? Call Summer Creek Dental in Humble, TX today!
At the first visit, your tooth is prepared to receive its new crown. First, it is shaped to fit inside the new covering. This will involve some drilling to give the tooth a uniform shape. The tooth and the surrounding area will be numbed beforehand. If there is very little tooth structure left to begin with, the tooth may have to be built up with filling material, rather than filed down, to support the crown. After the tooth is prepared, impressions of your teeth are taken, either digitally or with reliable, putty-like impression materials, and sent to the dental laboratory.
There, the impressions will be used to make models of your teeth for the creation of a crown. The models will serve as guides to the highly skilled lab technicians, who will ensure that your new crown is designed to enhance your smile and function well within your bite. Before you leave the office, a temporary crown will be attached to your tooth to protect it until the permanent crown is ready.
At the second visit, your permanent crown will be cemented to your tooth with a resin that hardens when exposed to a special light source.
We have a dental solution for any dental treatment you may need at Summer Creek Dental. We'll provide great options, information, recommendations, and treatment, such as dental crowns.  
Please get in touch with us to schedule a consultation. We'll perform a comprehensive examination of your teeth to determine which dental treatment is ideal for you. We can provide useful recommendations and help you understand the best treatment options. We offer dental crowns as a safe and effective cosmetic and restorative dental solution. 
What is a Dental Crown?
Dentistry is an art as well as a science. We can sculpt a crown to fit over your damaged, unhealthy, or unattractive tooth, and we'll ensure it matches your natural tooth shape and color. 
We may be more prone to tooth decay and dental work-related damage as we get older. You may have a tooth that has sustained damage or suffered from grinding or trauma. 
Crowns are cemented over and shelter a tooth that is misaligned, broken, or decayed. Crowns provide an excellent way to restore tooth health, strengthen the tooth, improve bite functionality, and beautify your smile. 
When you smile or talk, others won't know the difference between the crown and your natural teeth, except it will look better than its replaced tooth. 
Crowns also come with the advantage of keeping your natural tooth in place, using that tooth as a naturally-strong base. They provide an excellent alternative to more invasive procedures, such as tooth extraction and implant placement. 
We construct crowns from various long-lasting, durable dental materials that are smooth enough to prevent foods and liquids from sticking. They are also stain-resistant. 
What is the Dental Crown Installation Procedure?
A typical crown installation may require one to two visits. We often can seat your permanent crown the same day with our in office lab. 
We'll start by administering local anesthesia to the affected tooth or jaw region as necessary to make the procedure as comfortable as possible. Then we'll use a specialized, state-of-the-art dental instrument and various techniques to prep the underlying tooth. We shape it to fit under and support the crown. This may involve some drilling to give the tooth a uniform shape. If the tooth does not have enough material to support the crown, we may build it up with filling material. 
We'll take impressions of your teeth to help us mold, design, and sculpt the new matching crown. We'll provide a temporary crown you can wear while designing the final version. Once your new crown is ready, we'll cement it into place and make sure it looks, feels, and functions as expected. 
How Long Do Dental Crowns Last?
Like with anything, the strength and effectiveness of your dental crowns can wear with time. However, they are designed to be long-lasting and durable. With the proper care, they can last a very long time. If you have any issues with your dental crowns, such as loosening or breaking, just let us know. We can get you back into the office as soon as possible and take care of the issue for you. 
Excellent Dental Crown Care in Humble
We specialize in dental crowns and bridges at Summer Creek Dental in Humble. We are excited to provide you with outstanding service and solutions. Call now to schedule a consultation. We'll assist you in bridging the gap between tooth problems and functional, healthy, and attractive teeth.
Our clients love us because we love treating them right, and it shows in everything we do. Our service shines in the high-quality, comfortable dental care we offer. Our service shines in your smile.