Dental Bridges in Humble, TX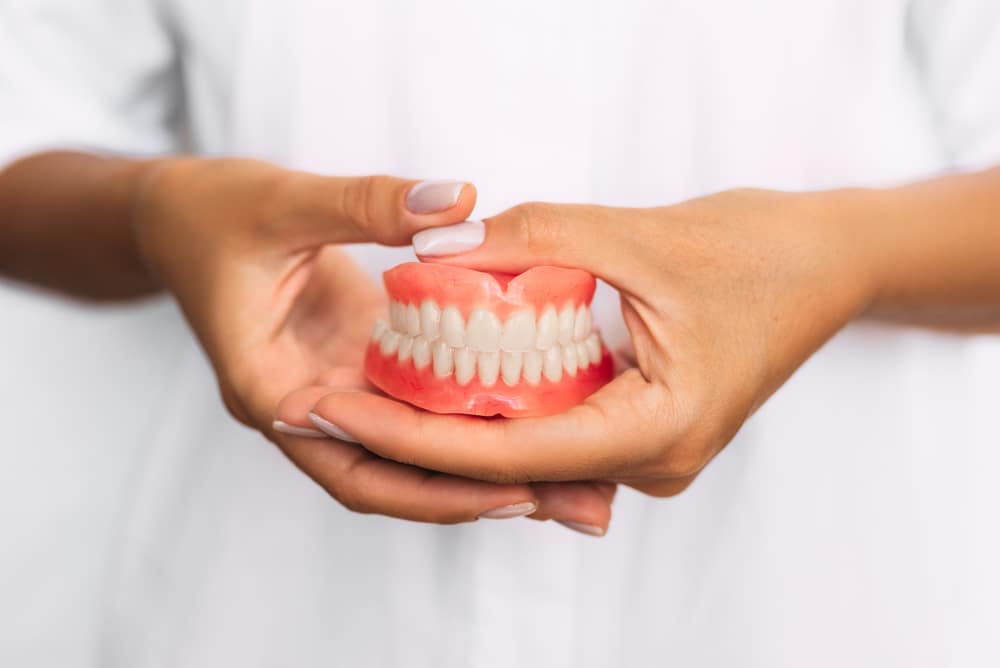 Crowns can also be used to create a lifelike replacement for a missing tooth. This is done with dental bridges or bridgework, which span across the space of the missing tooth and requires at least three crowns. Two of those crowns will be placed over healthy teeth on either side of the missing tooth; these healthy teeth are referred to as abutment teeth. The two crowned abutment teeth become supports for a third crown placed in between them; that third crown is referred to as a pontic. If more than one tooth is missing, more crowns may be needed to bridge the gap in between the abutment teeth.
The number of abutment teeth necessary to replace missing teeth is influenced by the number of missing teeth, the size and length of the abutment of tooth roots, the amount of bone support each abutment tooth has, as well as where in the mouth the missing tooth is located. For example, if you have three missing teeth, four abutment teeth may be necessary, thereby creating a seven-tooth bridge. Summer Creek Dental takes the time to analyze and implement the right dental bridge Humble, so you won't have any problems later on. Engineering and designing of the bridge requires an understanding of how to replace teeth, as well as the biology of the supporting gum and bone tissue. See our dental crowns page for more information on crowns and the dental crowns process.
Summer Creek Dental offers many dental solutions which can restore, strengthen, and beautify your teeth, including Dental Bridges. We hope you'll reach out to us for an appointment so that we may answer any of your questions concerning these options. We have a lot of great information to share with you and can go over it all in one convenient consultation. Call us today to get started. No matter your dental needs, Dr. Tammie Thibodeaux and Dr. Katherine Price, and their excellent staff can help. 
What is a Dental Bridge?
We can install a dental bridge to replace lost teeth, help maintain your facial shape, and relieve biting tension. A bridge is at least three prosthetic teeth in a row which "bridge" the gap left behind by a missing tooth or missing teeth. A bridge looks, feels, and functions just like natural teeth as we cement your bridge to neighboring teeth for support. We can build it from gold, alloys, porcelain, or from combining these materials.
When placing a crown, the bridge supporting teeth are formed to allow the bridge to fit over them. A basic bridge consists of three prosthetic teeth: two crowns covering the natural teeth on either side of the gap and one central tooth replacing the missing tooth in the middle.
Some Disadvantages of Dental Bridges
Bridges have a few minor disadvantages, such as their potential to come free. They are, however, constructed and installed in such a way that they are long-lasting and durable. Just keep an eye on what you're eating. Even if you don't have a bridge, chew carefully when eating popcorn, hard candies, or other hard foods.
Cleaning a bridge is also more difficult than cleaning natural teeth. There is no natural spacing between the artificial teeth in a bridge because it comprises three artificial teeth in a row. You can't floss between them; clean around and underneath the bridge to clear accumulation between the bridge material and the underlying natural teeth.
Another downside of a bridge is that the natural teeth that support it must be prepared and often modified, even if they are in good form. It is frequently better to keep good teeth as intact as possible. Of course, bridges can provide more benefits than drawbacks. Otherwise, we wouldn't recommend them.
Some Advantages of Dental Bridges
If you have missing teeth, your jawbone may degenerate, and several facial muscles degrade. As a result, your face may appear "saggy." A bridge supports the teeth close to a gap, improving your appearance by minimizing tooth loosening and facial muscle weakness.
Bridges have the benefit of being quick and effective. We can install a bridge in as little as a few hours, but the entire procedure may take several appointments to allow you and your teeth and mouth to recover after each treatment. If your bridge does come loose or needs work, just let us know, and we can generally address your issue quickly and comfortably. 
How Much Do Dental Bridges Cost?
We offer high-quality dental treatment and competitively priced services. If you have any questions about your treatment options or fees, don't hesitate to reach out. Each patient's treatment is different since they have different dental needs, dental structures, and dental goals. As a result, prices may vary.
Excellent Dental Bridge Service
We can enhance your smile and improve your dental health in various ways. We'll help you figure out which dental solution makes the most sense for you. Let's get started. Allow us to perform a comprehensive examination of your teeth. Summer Creed Dental Dentistry is here for you in Humble. Please reach out to schedule a consultation.
How to Care for Crowns & Dental Bridges
Crowns and bridgework require the same conscientious care as your natural teeth. Be sure to brush and floss between all of your teeth — restored and natural — every day to reduce the buildup of dental plaque. When you have crowns, it is even more important to maintain your regular schedule of cleanings at the dental office. Avoid using your teeth as tools (to open packages, for example). If you have a grinding habit, wearing a night guard would be a good idea to protect your teeth and your investment.
If you need a local Dental Bridge Humble TX, call our friendly staff at Summer Creek Dental today!