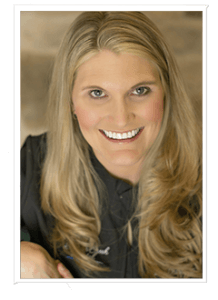 Tammie Thibodeaux DDS
Dr. Tammie Thibodeaux DDS
Dr. Tammie Thibodeaux DDS was born and raised in Central Louisiana. She earned a Bachelor of Arts degree from Northwestern State University in Natchitoches, Louisiana in 1997. After being in education for several years, she embarked on a new career path and earned her Doctor of Dental Surgery degree from the University of Texas Dental Branch at Houston.
Dr. Thibodeaux has been awarded the Southwest Academy of Restorative Dentistry Award. She is a member of the American Dental Association (ADA), Texas Dental Association (TDA), and Greater Houston Dental Society (GHDS).
In her personal time, Dr. Thibodeaux enjoys spending quality experiences with her family and friends. She especially treasures the moments she has with her husband, Russell, and their two adorable daughters, Madilyn and Katelyn. She also enjoys reading in the few quiet breaks that she gets and spending time in the outdoors for relaxation.

Samer Dar DDS, MD
Dr. Samer Dar DDS, MD
Dr. Samer Dar is a native of Spring, Texas. He attended Klein High School and went to college at Southern Methodist University on a scholastic scholarship where he earned a B.S. in Biology. He then went on to earn his dental degree from Baylor College of Dentistry in Dallas, Texas. He graduated in the top 15% of his class on the Dean's honor list.
Dr. Dar received numerous awards in Dental School including the prestigious American Association of Oral & Maxillofacial Surgery Award, Southwest Society of Oral & Maxillofacial Surgeons Award and the American Dental Society of Anesthesiology Award.
After completing his dental degree, Dr. Dar received his medical degree from Stony Brook School of Medicine in New York. He completed a year of General Surgery training and a six-year residency in Oral & Maxillofacial Surgery at North Shore-LIJ in New York. During his residency, he obtained extensive training in Craniofacial Surgery, Orthognathic Surgery, Cleft Lip/Cleft Palate repair, Facial Trauma, Facial Reconstruction, Facial Cosmetic Surgery, Head and Neck Pathology, TMJ Surgery and Dental Implants.
Dr. Dar is certified in Advanced Cardiac Life Support, Pediatric Advanced Life Support and Advanced Trauma Life Support from the American College of Surgeons and the American Heart Association.
Outside of work Dr. Dar enjoys running, reading and most importantly spending time with his family. Dr. Dar is excited about being back home in Texas.

Dr. Katherine Price
Dr. Katherine Price
Dr. Katherine Price grew up in Corpus Christi, Texas. She studied Electrical Engineering at UT Austin and worked as a technology consultant before discovering her passion for dentistry. She attended the UT School of Dentistry at Houston where she graduated and was inducted into the OKU National Dental Honor Society.
Dr. Price has had her share of dental issues over the years. Since she knows what it is like to be a patient in the chair, she strives to be gentle and compassionate.
In her free time, Dr. Price enjoys traveling, reading, and spending time with her family, friends, and dogs. She loves living in Houston because of its diversity and great food!