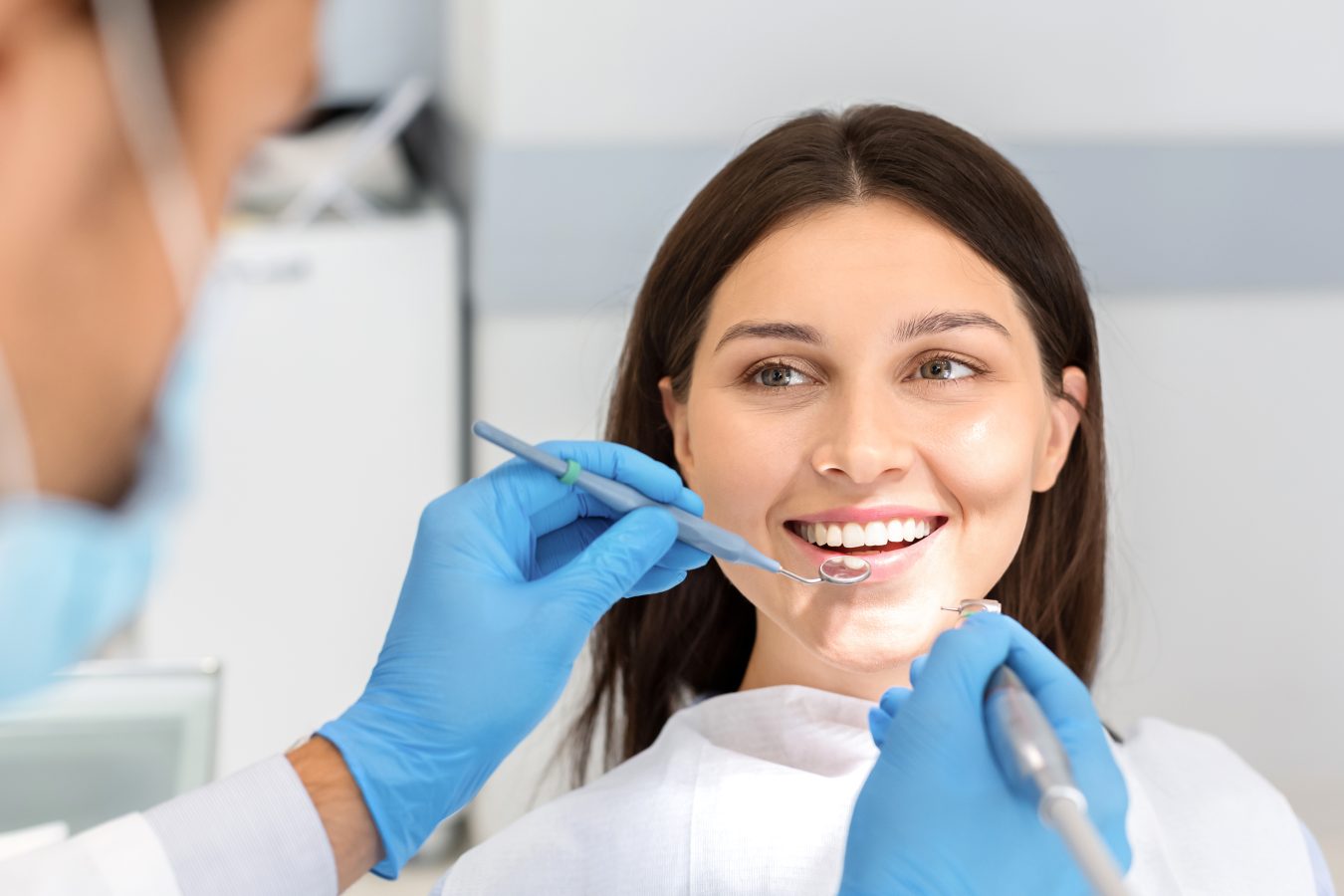 Everyone deserves to feel confident in their smile. That's why we offer restorative dentistry in Humble, Texas, to help repair, replace, and rebuild your dream smile. Our skilled and experienced dentists, Dr. Tammie Thibodeaux and Dr. Katherine Price are committed to providing personalized care that meets your unique needs and goals. With our state-of-the-art technology and compassionate approach, we can help you achieve a healthy, stunning, and restored smile. 
What is Restorative Dentistry?
Restorative dentistry is a branch of dentistry that aims to restore the health, function, and appearance of your teeth and gums. Restorative dentistry seeks to improve oral health, functionality, and cosmetic appearance. It treats specific dental issues, such as tooth decay, gum disease, and tooth loss, through various procedures such as fillings, crowns, bridges, dentures, veneers, dental implants, and root canal therapy. These standard treatments can repair, replace, enhance, and brighten teeth.
Restorative Dental Treatments:
We offer a range of treatments to address a variety of oral health concerns, including:
Benefits of Restorative Dentistry:
Restorative dentistry offers many benefits worth consideration. Some key benefits of restorative dentistry include the following: 
Increased Confidence.

You may feel self-conscious about your appearance if you have missing or damaged teeth. Restorative dentistry can improve the look of your smile and help you feel more confident in social situations.

Enhanced Functionality.

Restorative dentistry can improve the function of your teeth and make it easier to eat, speak, and perform other daily activities.

Reduced Pain.

If you have a damaged or infected tooth, it can cause pain and discomfort. Restorative dentistry procedures such as root canals, fillings, and crowns can alleviate this pain and keep your mouth feeling great. 

Long-Lasting Results.

Many restorative dentistry procedures can last for years or even decades, providing long-lasting results and peace of mind.

Improve Oral Health.

Poor oral health can lead to other health problems, including heart disease and diabetes. Restorative dentistry can help you maintain good oral health, which can improve your overall health.
Restorative Dentistry in Humble, Texas
At Summer Creek Dental, we are committed to helping you achieve optimal oral health and a life-long smile. Our individually crafted treatments offer the best way to meet your unique needs and goals. Dr. Tammie Thibodeaux and Dr. Katherine Price, and our team will work with you to develop a personalized plan. 
Schedule an appointment today to get started.