Looking For The Best Dental Services Humble?
Summer Creek Dental has been the choice dentist for years. We have beautiful offices and a caring staff. We work every day just to see your smile. Choosing a dentist doesn't have to be difficult. We even offer in house financing to make the process simple.
It's important to maintain your teeth. Once your adult teeth come in, they're the only teeth you get. We'll help you protect those pearly whites so you don't ever lose them. Regular checkups and teeth cleaning is essential. It can be a simple task when you come see our amazing team.
Family Friendly Dentistry Makes You Feel At Home
We've been practicing family friendly dentistry for years, but we want to make the experience even better. Our office has new furniture and free WiFi so you can relax. When it's time for your appointment, you'll always be greeted with a smile.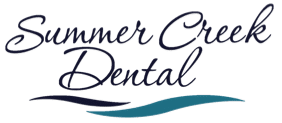 We've implemented the latest and greatest technology to make your experience go perfectly. On top of that, our DDS Tammie Thibodeaux has won awards for years as the top dentist in Humble, TX.
Our team prides itself on service and your dental experience. We keep your smile safe and know that we can make you smile every time you see us too. With decades of work in the dental field, we can help you with any of your dental services Humble.
Join Us Today For Local Dentistry
We're more than happy to accept new patients. You can always stop by and talk with us during office hours. If you prefer, just give us a call and we'll get you started with modern dentistry. Our offices are brand new and contain the latest and greatest in dental technology.
Office hours run from 7 A.M. to 3 P.M. from Monday through Thursday. If you don't have time to stop by, you can give us a call at (281) 454-2000. We can't wait to see your smiling face!