So, you need dental treatment – what happens next? Well, before you go through with whatever treatment you're getting, you need to be able to pay for it. With that in mind, we acknowledge that dental procedures can be quite costly. This is because they involve state-of-the-art equipment and technology. As such, you might be unable to afford to pay the full cost of your treatment all in one go. 
Does this mean you can't have the treatment? No. At our practice, we offer dental financing in Houston for anybody that's having trouble funding their dental treatment. If you think this might help you, then please read this guide to dental financing:
What is dental financing?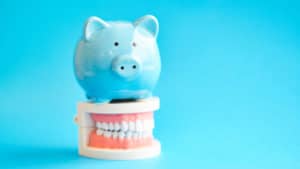 Effectively, dental financing refers to different methods of paying for your treatment. There are some financing methods that let you spread the cost over a few months, while others operate on more of a 'buy now pay later' scheme. 
Regardless, dental financing exists for individuals that can't afford to spend a lot of money all at once. Instead of sacrificing essential dental treatment, you can get what you need and pay for it in a more manageable way. 
What dental financing do we offer?
Summer Creek Dental has a plethora of options for dental financing in Houston. This includes different insurance programs that cover specific treatments, along with finance providers that let you pay for the treatment over a few months, with low-interest rates. 
If you want to see full details on all the dental financing we offer, then check out our Financing page. Here, you will also see links to various applications where you can sign up for the financing services. 
What are the benefits of dental financing?
Obviously, the main benefit is that it makes your treatments more affordable. As a result, you're not forced to avoid dental treatment. So many people come to our practice in Houston and explain how they couldn't afford things at their previous dentist. As a consequence, their problems got worse and worse, leading to more pain and a more costly procedure. By giving you these dental financing options, you don't have to worry about any of this. You can find new and inventive ways of covering the costs and getting the treatment you need as soon as you need it. 
Additionally, dental financing has the advantage of letting you afford treatments that you might have never thought you could pay for. As an example, we offer dental implants as a revolutionary treatment for missing teeth. Most people think this is out of their reach, but our financing helps you pay for it. So, you can theoretically afford better treatment options without being left in financial turmoil. 
To summarize, dental financing is well worth looking into if you're struggling to pay for your upcoming dental treatments. If you're looking for reliable and versatile dental financing in Houston, then feel free to contact us today. Like we said earlier, you can view each specific financing option on our site, or you can give us a call and we'll discuss things in more detail.