Tooth loss is not a rare occurrence, and several methods have been developed to combat the problem. Different tooth replacement methods have evolved to what we know today as dental implants. The history and facts about dental implants are quite interesting, and here's a summary:
 The United States dental implant industry holds a value of about $1.1 to $1.5 billion

100,000 to 300,000 dental implants are placed yearly

Allografts and Xenografts were used for dental implantation in the middle ages

Some early implants included stones and seashells as teeth replacements in Ancient Egypt
If you're looking for one of the best facilities for dental services including implants in Humble, Texas, then Summer Creek Dental is the place to be. Not only do they provide quality service, but they also have financing options to suit your budget. Everybody deserves to have a confident smile, and with their services, yours is guaranteed.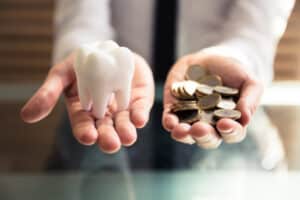 How Much Do Dental Implants Cost?
There are different types, from single tooth replacements to the support of removable denture, all aiming to provide the following benefits
A better-looking smile which boosts self-esteem

Better speech without the worry of slipping dentures

Improved comfort when eating with no pain involved

Durability and convenience as compared to other methods
With an impressive success rate of about 90% to 95%, this tooth replacement method is the go-to. The estimated cost of a single dental implant can be anything from $3,500 to $4,000, but depending on the type can go up to $90,000. For the average person, this is quite a lot, and so there's a need for financial support.
What to Know About Financing Dental Services
One of the issues people complain about when it comes to dental services is how expensive they can get. Most insurance companies also do fully not cover this medical service, making it even more disheartening. Finding a good dentist is a hurdle on its own, how much more not being able to finance it. Here are a few ways you can cover the cost of your dental services:
You can borrow from a retirement fund, which has low-interest rates and a flexible repayment plan

You can secure a personal loan from the bank or a credit union

You can also use your credit card and repay later

Get on an in-house financing plan with your dentist, a service which differs from facility to facility
Summer Creek Dental In-house Finance Plan
Luckily, Summer Creek Dental offers in house financing to give you a smile you deserve. Here are the details of the financial support an enrolled member receives
365 days insurance cover for two cleanings, two cleanings and necessary x-rays

35% discount for all other services excluding cosmetic procedures like veneers, Invisalign, teeth whitening and others.

$250 fee at the start of the contract, subject to change after 365 days

Benefits for immediate family members at $200 for non-periodontal patients and slashed price of $300 for periodontal clients
Apart from the excellent dental work Summer Creek Dental performs in Humble, Texas, the general service is also impressive. You're guaranteed a relaxing experience and so don't hesitate to reach out whenever you need help.